Samurai Shiraz, Free Run Juice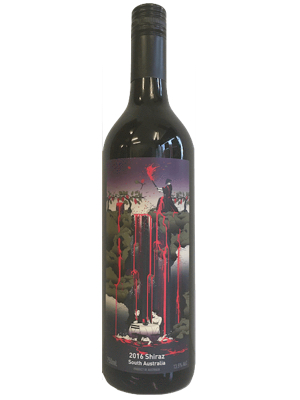 Samurai Shiraz, Free Run Juice
Medium bodied, dark cherries and hints of spicy oak, soft tannins, lingering finish
NAME OF WINE: Samurai Shiraz
NAME OF ESTATE/DOMAINE: Free Run Juice
VINTAGE: 2017
ABV: 13.9%
NAME OF WINE: Samurai Shiraz
NAME OF ESTATE/DOMAINE: Free Run Juice
VINTAGE: 2017
ABV: 13.9%
LOCATION (village and region): Angaston, South Australia
GRAPE/BLEND: 100% Shiraz
SUITABLE FOR VEGETARIANS/VEGANS: Suitable for both vegetarians and vegans
ALLERGENS (EGGS AND/OR MILK): Neither used
TASTING NOTE: Crimson red with purple hues. Concentrated plum and spice aromas are supported with subtle vanilla oak. A medium bodied wine with flavours of juicy black cherries, redcurrants and hints of spicy oak combine together with soft tannins to give a lingering finish on the palate.
(LOCAL) FOOD RECOMMENDATION: Ideal with grilled meats

(MICRO)CLIMATE: Warm Mediterranean
TERROIR: Soil types are varied, and include limestone-marl based soils of the Adelaide and Riverland areas, and the sandy, clay loam based soils of the Barossa.
VINTAGE CONDITIONS: During the ripening period from the end of January and through into March, the weather at our vineyards was warm and dry. These ideal conditions allowed the vines to flourish and finish ripening their Shiraz grapes with delicious richness and intensity.
VINIFICATION:
Fermentation was carried out under warm temperature conditions for a period of 6 days. This creates a good balance between extracting the appropriate tannin for wine structure and retaining fruit drive and aromatics.
TECHNICAL:
Acidity: 5.7g/L (tartaric acid)
TOTAL SO2: 78mg/L
FREE SO2: 41mg/L
Residual sugar: 0.5 g/L
PH: 3.6