Samurai Chardonnay, Free Run Juice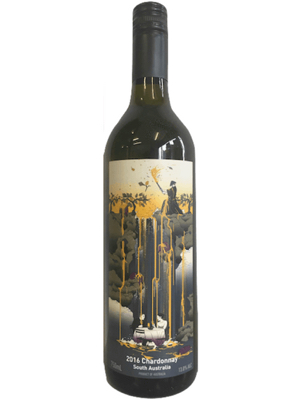 Samurai Chardonnay, Free Run Juice
Rich fruit flavours and creamy textures, perfectly balanced by crisp acidity
NAME OF WINE: Samurai Chardonnay
NAME OF ESTATE/DOMAINE: Free Run Juice
VINTAGE: 2017
ABV: 12.3%
NAME OF WINE: Samurai Chardonnay
NAME OF ESTATE/DOMAINE: Free Run Juice
VINTAGE: 2017
ABV: 12.3%
LOCATION (village and region): Angaston, South Australia
GRAPE/BLEND: 100% Chardonnay
SUITABLE FOR VEGETARIANS/VEGANS: Suitable for both vegetarians and vegans
ALLERGENS (EGGS AND/OR MILK): Neither used
TASTING NOTE: Pale straw with classic chardonnay aromas of fresh white peach and ripe melons. Rich fruit flavours and creamy textures perfectly balanced by crisp acidity entices the palate from the first glass to the last.
(LOCAL) FOOD RECOMMENDATION: Ideal with shellfish, fish or chicken dishes.
(MICRO)CLIMATE: Warm Mediterranean
TERROIR: Soil types are varied, and include limestone-marl based soils of the Adelaide and Riverland areas, and the
sandy, clay loam based soils of the Barossa.
VITICULTURE: During the ripening period from the end of January and through into March, the weather was warm and dry. These ideal conditions allowed the vines to flourish and finish ripening their Chardonnay grapes with delicious richness and intensity.
VINIFICATION:
Winemaking is focused on minimal intervention to give the Chardonnay depth, complexity and personality.
TECHNICAL:
Acidity: 5.9g/L
Free So2: 25mg/L
TOTAL SO2: 124mg/L
Residual sugar: 2.7 g/L
PH: 3.5