Grüner Veltliner Handcrafted, M&A Andorfer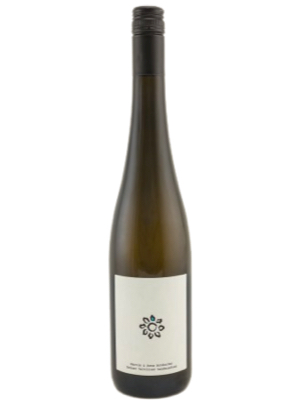 Grüner Veltliner Handcrafted, M&A Andorfer
A touch cloudy with a rich fleshy fruit palate and perfect acidity, fresh herbs and pepper tones
NAME OF WINE: Grüner Handcrafted
NAME OF ESTATE/DOMAINE: M & A Arndorfer
VINTAGE: 2017
ABV: 12%
NAME OF WINE: Grüner Handcrafted
NAME OF ESTATE/DOMAINE: M & A Arndorfer
VINTAGE: 2017
ABV: 12%
NAME OF VIGNERON: Martin and Anna Arndorfer
LOCATION (village and region): Strass im Strassertal
GRAPE/BLEND: 100% Grüner Veltliner
SUSTAINABLE/ORGANIC/BIODYNAMIC: Sustainable
SUITABLE FOR VEGETARIANS/VEGANS: Suitable for both vegetarians and vegans
ALLERGENS (EGGS AND/OR MILK): Neither used
TASTING NOTE: warm yellow in colour. The nose is open and ripe with good apple pie and bell pepper aromas. The palate is rich with fleshy fruit and good acidity, with fresh herbs, flowers and light pepper tones.
(LOCAL) FOOD RECOMMENDATION: Vegetables and pasta dishes
SHORT HISTORY: Martin started to produce his first vintage in 2002 after practical training in Italy and being inspired by the complexity and diversity in wine. Martin got the chance to choose the vineyards he wanted to work with from his parents' estate – old vines and on the most particular hills of his village. Anna joined him in 2009 and in 2012 they took over the winery from his parents and now manage 16 ha in total.
(MICRO)CLIMATE: Influenced by Pannonian climate from the south and continental climate from north – a very cold place in the north of the village surrounded by forest and with mineral-rich soil.
TERROIR: pure primary rock, Gföhler Gneiss – single vineyard Strasser Merschein planted 1976 - south faced slope 350m
VITICULTURE: Single guyot, 3300 vines/hectare, yield approx. 1.5 kg/vine
VINIFICATION:
 Manual harvested

 Fermented in Stainless steel vat

 Indigenous yeast